Books
There's a Rock Concert in My Bedroom
An Ideal Book to Ignite Imagination
A rip-roarin', rock 'n' roll book by Kevin Jonas and, Danielle Jonas, about the joy of music, the power of family, and facing your fears.
Written for preschoolers to third graders, "There is a Rock Concert in My Bedroom" takes young readers on a musical adventure filled with excitement and self-discovery. The book beautifully captures the essence of childhood by encouraging children to embrace their love for music and find their own unique rhythm.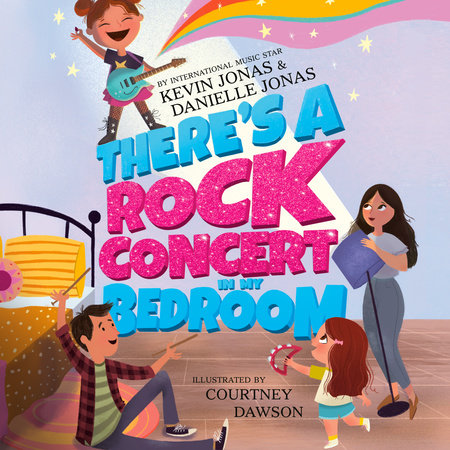 The beauty of this book lies in its celebration of music and the imagination. Through Emma's story, children are encouraged to explore their own musical talents and find joy in expressing themselves through various instruments or dance. The book reminds young readers that music is a universal language that can bring people together and create unforgettable moments.
Be the first to hear about music and news.
Sign up with email for news